If you have an idea for a webinar you would like to see, please don't hesitate to contact us and we will consider adding it to our queue. We have tremendous depth of experience and likely have insights to offer on almost any topic and simulation challenge. Feel free to test us! Also, if you have any questions on the webinars below let us know and we would be happy to answer them.
For other FEA and CFD technical tips, browse and subscribe to our YouTube channel.
Antenna Design Using HFSS
April 19, 2019 – 11:00 AM – 11:45 AM EST
This webinar will discuss Antenna Design using ANSYS HFSS. Click here to register for the webinar today.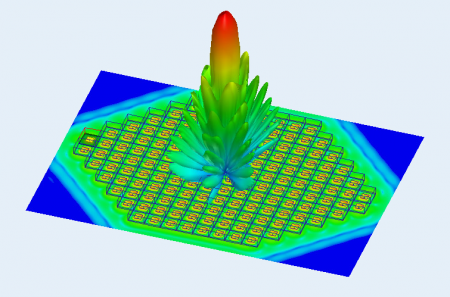 Archived Webinars
Nonlinear Contacts in ANSYS – Best Practices for Convergence




March 9, 2019

View Webinar

ANSYS Discovery Live




February 22, 2019

View Webinar

ANSYS LS-Dyna – Explicit Dynamics




February 1, 2019

View Webinar

ANSYS Rigid Body Dynamics




January 19, 2019

View Webinar

ANSYS SpaceClaim




January 11, 2019

View Webinar

Thermal Analysis in ANSYS




December 7, 2018

View Webinar

ANSYS Meshing




November 9, 2018

View Webinar

Weld Strength and Weld Fatigue Assessment in FEA




November 2, 2018

View Webinar

Fatigue Analysis via Modal and Random Vibration




November 2, 2018

View Webinar

Contact Nonlinearities




October 26, 2018

View Webinar