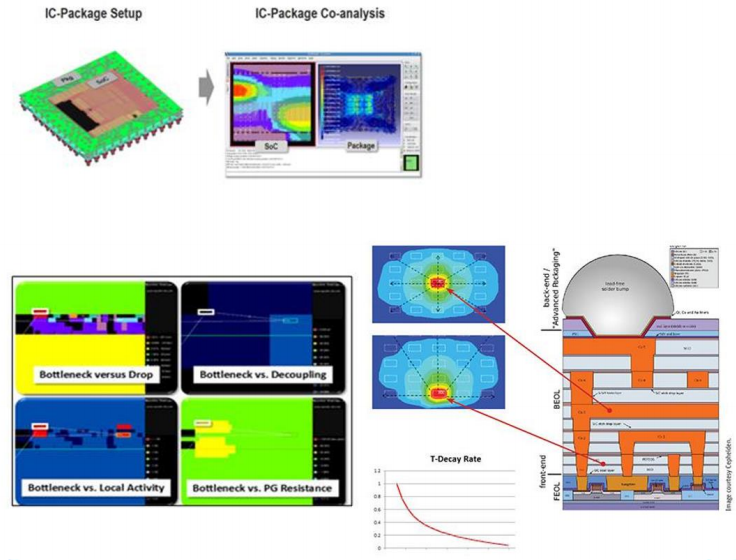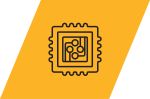 Ansys offers a suite of semiconductor analysis tools that allows IC designers to get the design right the first time. The Ansys semiconductor software solutions are used by more than 90% of the global semiconductor companies, including all of the top 20. This software allows designers to respond to the increasing demand for smart electronic devices and further miniaturization of integrated circuit (IC) technology.
The Ansys electromagnetic software can simulate interacting physics that arise from shrinking geometries, stacked-die, and emerging 3D-IC architectures to predict power integrity and reliability performance. Ansys simulation and modeling tools offer you early power budgeting analysis for high-impact design decisions and foundry-certified accuracy needed for IC sign-off.
Please contact us at anytime if you would like assistance in determining the right product for you! Below is some additional information about each of the products and the software capabilities.
Ansys 2020 R1 Capabilities Chart
Capabilities
SDC Power Integrity
IR Power and Reliability
3-D and 2.5D IC Analysis
RTL Power Efficiency
SOC Reliability
Chip Package System Co-Design
Substrate Noise
Automotive IC
7NM Chip Design
Ansys Semiconductor Products
PathFinder
Ansys PathFinder simulates electrostatic discharge (ESD) in full-chip SoC and IP designs for planning, verification and sign-off.
SeaHawk
Ansys SeaHawk leverages Big Data through the Ansys SeaScape architecture, enabling designers of advanced SoCs to assure the EM/IR integrity of their design before sign-off.
PowerArtist
Ansys PowerArtist provides early RTL power estimation and analysis-driven power reduction for RTL-to-GDS design for power methodology.
RedHawk
As the de facto standard power integrity and reliability solution, Ansys RedHawk accurately predicts chip power and noise using voltage drop simulation analysis for the entire power delivery network (PDN), from chip to package to board.
Totum
Ansys Totem is a transistor-level power noise and reliability simulation platform for analog, mixed-signal and custom digital designs.