No matter what the physics, Ansys can simulate it! Ansys has created and assembled a suite of software programs that span the needs of designers to analysts. To determine what software package is right for you, feel free to contact us to discuss your needs in more detail. Also, please review the Ansys 2020 R1 Capabilities Chart to get a better understanding of what would work for you.
Software Categories:
To determine the Ansys software that would fit your need, feel free to peruse the software categories  and options below. Or, if you prefer, contact us and our knowledge sales and technical team can determine the right product for you.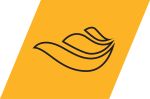 Ansys BladeModeler
Ansys CFD Enterprise
Ansys CFD Premium
Ansys CFX
Ansys Chemkin Enterpise
Ansys Chemkin-Pro
Ansys FENSAP-ICE
Ansys Fluent
Ansys Forte
Ansys Model Fuel Library
Ansys Polyflow
Ansys Turbo Grid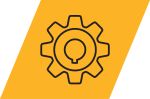 Ansys Mechanical Enterprise
Ansys Mechanical Premium
Ansys Mechanical Pro
Ansys ACT
Ansys Additive Suite
Ansys Additive Print
Ansys Aqua
Ansys Autodyn
Ansys DesignSpace
Ansys LS-Dyna
Ansys nCode Design Life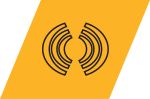 Ansys Electronics Desktop
Ansys HFSS
Ansys Icepak
Ansys Maxwell
Ansys Q3D Extractor
Ansys Slwave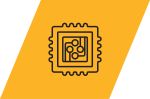 Ansys Path FX
Ansys PathFinder
Ansys PowerArtist
Ansys RedHawk
Ansys RedHawk-SC
Ansys Totem
Ansys Variance FX
Ansys Medini Analyze
Ansys Simporer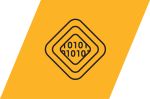 Ansys SCADE Architect
Ansys SCADE Display
Ansys SCADE LifeCycle
Ansys SCADE Suite
Ansys SCADE Test

Ansys Discovery AIM
Ansys Discovery Live
Ansys SpaceClaim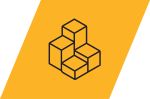 Platform
Ansys DesignXplorer
Ansys Engineering Knowledge Manager
Ansys Ensight
Ansys High Performance Computing
Ansys Meshing
Ansys optiSLang
Multiphysics Simulation
Why Simulation?
Lower Development Costs

Ansys can provide accurate answers faster, so you can do more in less time while using fewer resources than ever before

Reduced Time to Market

Ansys' software drastically shortens development time and prototype iterations so you can be first to market with tomorrow's products, today

Optimized Product Performance

The Ansys simulation software allows users optimize product reliability, performance and safety

Outperform the Competition

In today's competitive market, fully understanding your design allows you to perfect it and edge out the competition via performance improvements or cost reductions
Why Ansys?
Ansys' software is top of the line and is trusted by 96 of the top 100 industrial companies on the Fortune 500 list. While other software can handle similar analyses, Ansys has optimized their software to create user interfaces that are unparalleled in its flexibly, interoperability, and ease of use.
Ansys also recognizes that the analysis power required by different companies and the amount of funding for analysis software varies. Therefore, they have created a suite of software that spans the needs as well as the price points.
Why Mallett?
Mallett was the first Ansys Channel Partner and has been providing our customers with Ansys software and support for more than 30 years. Our primary goal when dealing with our customers is to provide an exceptional customer experience both in the responsiveness of our communication and the quality of service being provided.