For 33 years, Mallett Technology has provided our customers with solutions to their most challenging Finite Element Analysis (FEA) simulation problems. Our state-of-the-art computing cluster paired with the full suite of Ansys® FEA tools enables us to tackle any type of problem, no matter the scale or complexity.
We have extensive experience with all facets of structural FEA including:
Static Stress Analysis
Vibration Analysis

Modal
Random Vibration / Power Spectral Density (PSD)
Harmonic Vibration / Sinusoidal
Seismic Analysis / Response Spectrum
Vibration isolation evaluation

Transient Analysis
Shock Analysis
Non-linear Contact / Frictional sliding
Large deformations and buckling
Plasticity, hyperelasticity, viscoelasticity
Thermal Strain
Fatigue Analysis

High cycle fatigue
Low cycle fatigue
Vibration-induced fatigue
Thermal fatigue
Weld fatigue
Bolt fatigue

Fracture mechanics and crack propagation
Detailed Weld Evaluation (AWS and Eurocode)
Polymers, Elastomers, composites, foams, exotic alloys, etc.
Temperature and rate dependencies
Fastener evaluation
Creep Analysis
Time and time again, correlation with physical testing and instrumentation has proven our ability to accurately and efficiently capture even the most complicated system behavior. We have experience with nearly every industry and the associated standards, and we are confident we can meet your needs and exceed your expectations. Contact us today to discuss your project.
Example Projects
Below are some examples of our analysis projects. These examples have been generalized to protect our clients, and this list is by no means exhaustive. If you don't see anything representative of what you want to analyze, please contact us and we can provide examples of some of our projects that are similar to your needs.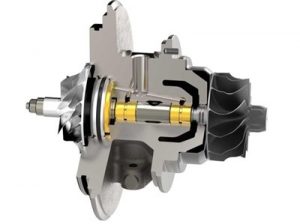 What are the critical speeds of the rotor?
10,000 RPM (high speed)
Detailed bearing stiffness characterization
Rotordynamics including Coriolis effect
Natural frequencies and imbalance excitation
Characterized rotor and housing dynamics to determine rotor critical speeds and minimize vibration.