Keith G. Bolte
President, Chairman of the Board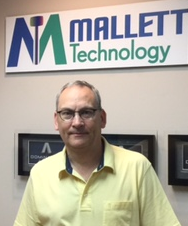 Keith Bolte has over 30 years of experience in marketing, sales and management with high-tech manufacturing and software companies. He has been successful in growing business through the execution of strategies focused on newly developing markets throughout North America.
Keith began his career at Standard Steel as a Methods Engineer, Market Analyst and Manager of Marketing Administration where he was responsible for manufacturing methods, manpower analysis, marketing operations and inside sales.
He worked in various sales and marketing positions with ANSYS, Inc and ABB Corporation involved in direct marketing and sales of the ANSYS Simulation tools.
In 1991 Keith joined Mallett Technology, Inc as a Sales Director in the Philadelphia office with responsibility for ANSYS and Pro/ENGINEER product and service sales. He later joined Aveva Corporation as Vice President of North America Sales.  At Aveva Keith was responsible for sales operations for the PDMS Plant and Process Design Software which experienced 75% growth in software revenue over his tenure.
In 1999, Keith rejoined Mallett Technology, Inc as the Vice President of Sales for the Corporation. In 2003 he was named President as part of a management buyout from the corporation's original founder Dr. Robert Mallett.
Keith earned his Bachelor's Degree in Economics from the University of Pittsburgh and his Master's Degree in Business from the Pennsylvania State University.
Dr. Abed Khaskia
Executive Vice President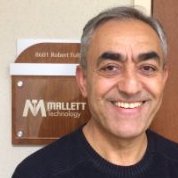 Dr. Khaskia has more than twenty years of experience in the application of finite element analysis technology to various industrial and research areas. After earning his Ph.D. in Mechanical Engineering from the University of Pennsylvania in 1982, he worked for small a company in the Philadelphia area which provided consulting services in thermal and structural analysis for the nuclear industry. Then he worked for a division of Control Data Corporation, where he provided technical support and training for computer-time-sharing customers in the implementation of computer-aided engineering (CAE) tools.
In 1986 he jointed Mallett Technology, Inc to start the company Philadelphia office and focus on ANSYS software distribution. He was responsible for customer services including customer support, training and consulting. He moved to the Washington, DC area in 1995, where he expanded the company operations in the Maryland, Virginia and Washington, DC regions. He serves on the company board of directors and he is currently the company Executive Vice President working out of the Mallett's Washington, DC office.
In addition to leading the company technical team across four offices, his business responsibilities include providing technology leadership for the company in the services area focusing on consulting, training and new technologies implementation. Such technologies involve multi-field applications encompassing micro-electro-mechanical (MEMS), highly nonlinear simulations, forming and specialty electro-magnetic and thermal systems.